Save in 2022 with Frameset
October 15, 2021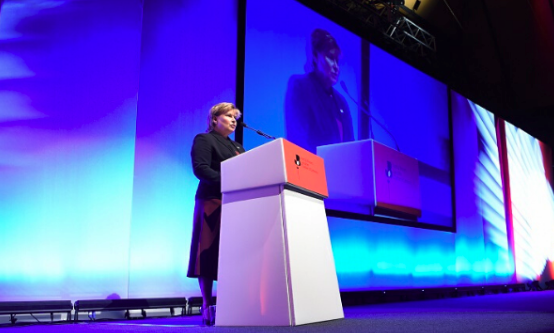 As you plan your events and budgets for 2022, chances are you're also trying to find ways to reduce your spending.
One ideal way to do just that is to consider the purchase of a custom Frameset backdrop unit that can be used over and over again, eliminating the need to purchase or rent a new backdrop for each event.
Because of its versatility, Frameset can be customized and changed for each event at a fraction of the cost of purchasing new units for each event.
What is Frameset?
Frameset is a new approach to scenic design that uses clean lines to reflect and enhance the architectural beauty of the venues it inhabits.
Because it sets up quickly, it is ideal for use beyond the hotel ballrooms and meeting rooms. The fast-fold frames are covered in seamless 4' wide silver/black reversible covers.
This system is designed to provide quick set up, compact storage and clean vertical lines. An ideal alternative to pipe and drape masking. Frameset is:
Lightweight and easy to ship
Compact and easy to store
Sets up quickly and looks fantastic
Frameset can easily display custom prints. Each panel can be branded individually or a single print can cover multiple frames. Frameset is also ideal for showcasing large screens that display visual messages to event attendees.
For more information about Frameset, complete our contact form today!
All Blog Articles