REXframe Is Your Ideal Backdrop Solution for 2022!
November 15, 2021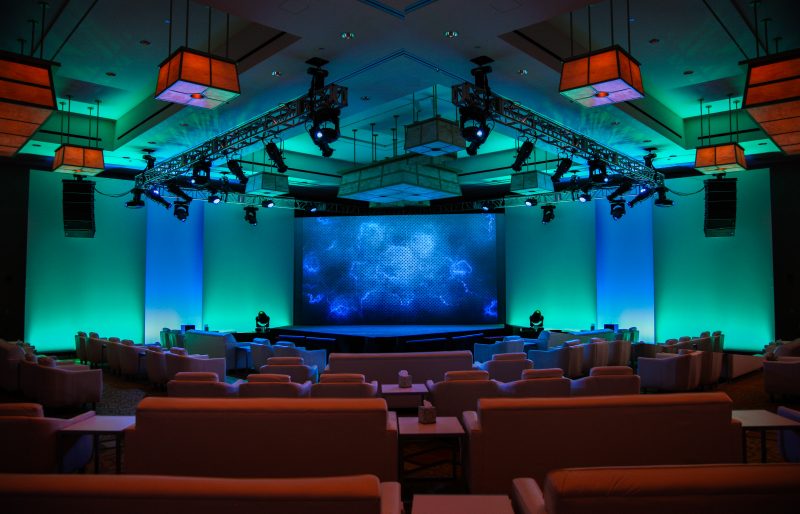 REXframe is at the leading edge of the future of event backdrops. That's a pretty bold claim, but its simplicity of use, versatility and the ability to customize and re-use make it the perfect option for AV professionals and event planners alike.
What is REXframe?
REXframe is our most adaptable seamless flat wall system for transforming general session rooms into event spaces immersed with your brand and message. It was created as a simple, versatile, environmentally friendly solution that grabs attention.
REXframe can be customized with blank areas for front projection and custom openings for rear projection. Brackets can also be installed to support dimensional signage and LED screens.
In the photo above (designed by Signature Production Group) we used 16' tall x 10' wide flats – 3 on each side of the LED screen. All 6 flats were printed in grey and as you can see they paint beautifully with light.
As you plan for 2022, you may wish to consider renting our versatile REXframe. Chances are you'll love it so much you'll want to purchase a system you can use at every event for years to come.
We'd be happy to discuss your options for 2022 and beyond. Contact Us today via our contact form or call (773) 895-5985.
All Blog Articles